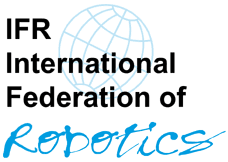 The International Federation of Robotics connects the world of robotics around the globe. We aim at promoting the positive benefits of robotsfor productivity, competitiveness, economic growth and quality of work and life.
The general purpose of the IFR is to promote research, development, use and international co-operation in the entire field of robotics, to act as a focal point for organizations and governmental representatives in activities related to robotics.
The IFR was established as a non-profit organization in 1987.
Our institutional members come from the robotics industry, national or international industry associations and research & development institutes. Our federation directly represents over 70 members from more than 20 countries.
Related articles